Birdcage 33 Hotel Private Gulet and Yacht Tours in Aegean Blue Waters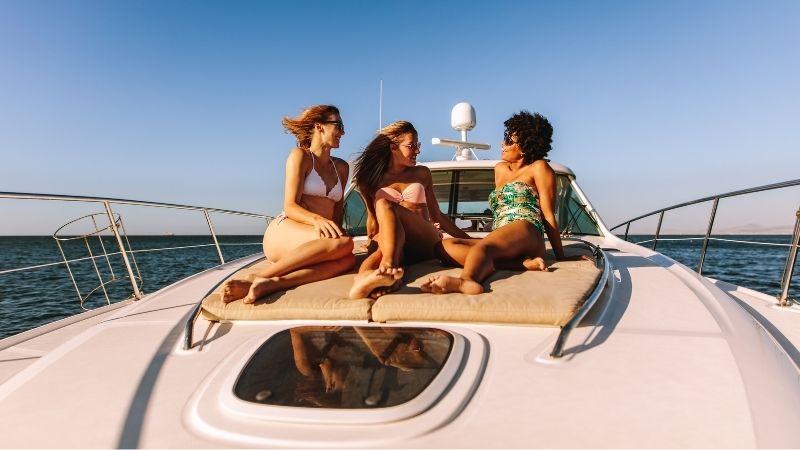 The Aegean region of Turkey is a paradise of unique natural beauty, historical riches and dreamy bays. Explore these windswept regions in the blue waters of the Aegean on a special trip! Combining windy regions, sheltered marinas and historical ruins, this yacht tours will allow you to experience the beauties of the Aegean to the fullest.
Gulet and Yacht Tours: Experience Just for You
Private Gulet and Yacht Tours in the Aegean region offer you a special experience. These tours offer a wide range of choices from traditional handmade wooden boats to luxury yachts. Suitable for all budgets and requirements, these tours are an excellent option especially for those looking for a special vacation. Ideal for those who want to discover the beauty of the Aegean. 
Gulet and Yacht Tours: 
Beautiful Sailing Routes of the Aegean Sea
On a private gulet and yacht tour in the blue waters of the Aegean, you will travel along magnificent sailing routes. Feeling the breeze of the wind, you will have the opportunity to explore the most beautiful bays of the Aegean. During your vacation you can visit quiet coastal towns, taste local delicacies and witness historical riches. 
Gulet and Yacht Tours:
Professional Guides and Equipment
Birdcage 33 Boutique Hotel organizes these tours with professional guides to ensure your safety. We also provide all the equipment and supplies you may need during the tour. So you will have a comfortable and safe experience. 
Discover Historical and Natural Riches
These private tours in the Aegean offer the opportunity not only to enjoy the blue waters, but also to discover the historical and cultural riches of this region. Visits to the ruins of ancient cities and historical sites are organized while you enjoy these magical landscapes under the sun. 
Booking and Planning: What You Need to Do in Advance
To enjoy the unforgettable experience of yacht tours, you may need to book at least 48 hours in advance. This is recommended due to the popularity and demand of the tours. So you can travel on the date and time you want. Book NOW!
Other articles you may be interested in: