Birdcage33 6 Elegant Wedding Dessert Buffet Ideas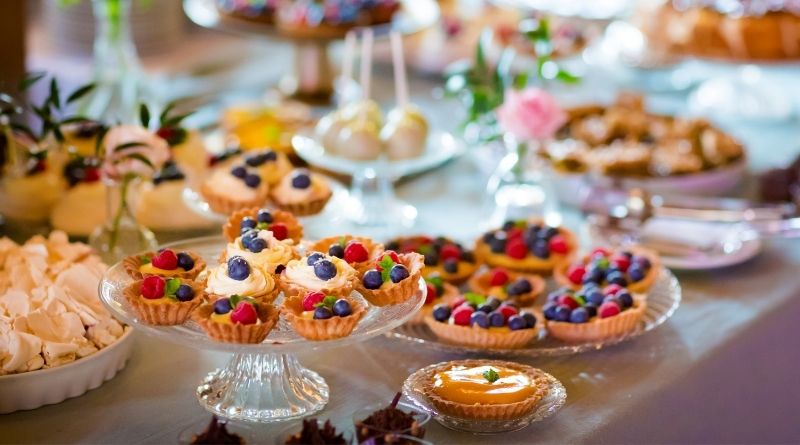 Looking for delicious ideas for a wedding dessert buffet? Each special reception will feature a beautiful combination of traditional tastes and different flavors. Today, we have 6 ideas for an elegant wedding dessert buffet to take away all your indecision.
1- Traditional Pastry Buffet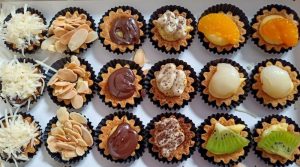 Every type of pastry wedding dessert has a legendary story. If you are looking for traditional ideas for a wedding dessert buffet, you can focus on pastries. Of course, it is not possible to include them all, but you can certainly do so in the form of several different options!
Cream puffs, chocolate eclairs, biscuits and marzipan. There is something for everyone!
2- Mousse and Spoon Desserts Buffet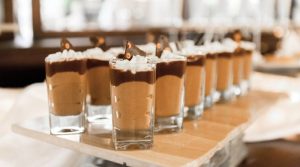 Serving mini spoonfuls of cream, ice cream and soft desserts is now a must at any wedding reception.  Chocolate layers, tiramisu, puddings, lemon marshmallows, mini cheesecakes and cream mousse. You can choose to have your wedding dessert buffet in small glass or ceramic jars with information labels about the flavours, ingredients or origin.
3- Macaron
What are they? Fragrant meringues made from almond flour, egg whites and icing sugar have taken the world's most famous pastry shops by storm in recent years. Beautiful, colourful and soft, each colour corresponds to a flavour.
Chocolate, coffee, hazelnut and pistachio, lemon and caramel are the most popular macarons.
4- Rich Cake Selection for Wedding Dessert Buffet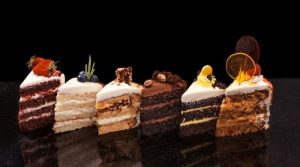 As well as the wedding cake, a good starting point for a wedding dessert bar is a wide selection of cakes. You can include chocolate profiteroles, apple cake, classic scones or timeless granny cakes. Beautiful and delicious, just like home-made wedding desserts!
For weddings in the warmer seasons, opt for ice cream cakes such as cheesecake.
5- Truffles on Stick for Wedding Dessert Buffet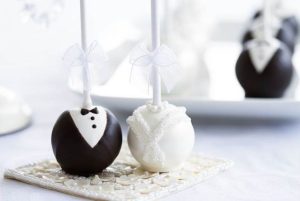 Almond confections, Turkish delights, candies… in short, a corner of happiness! The confectionery bar is table decorated with ceramic bowls and eye-catching jars containing the most sophisticated flavours of candied almonds, candy canes, bonbons, baskets with hand-embroidered marzipan figures, and treats of all kinds.
Our motto is an elegant look! So decorate the wedding dessert buffet with balloons and flowers soaring in the sky in the same colours as the wedding theme. And don't forget to add thank-you notes for your loved ones.
6- Delicious Fruit Salads for Wedding Dessert Buffet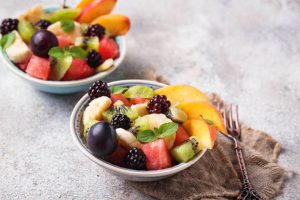 To complete our list of ideas for an elegant wedding dessert buffet, we present a rich fruit dessert that is appreciated at any time of year. YYou can use seasonal fruit as a fruit salad and can serve it with coconut milk, hazelnuts, almonds, etc.
This fruit salad for adults and even children is original, delicious and perfect for refreshing!
If you are organising your wedding recepition step by step, take advantage of our suggestions to create a dessert table that will surprise your guests with its originality. But if you would like to leave the organisation of your wedding in the hands of professionals, please contact us.
Other articles you may be interested in: