Birdcage33 Boutique Hotel: How to Plan an Intimate Wedding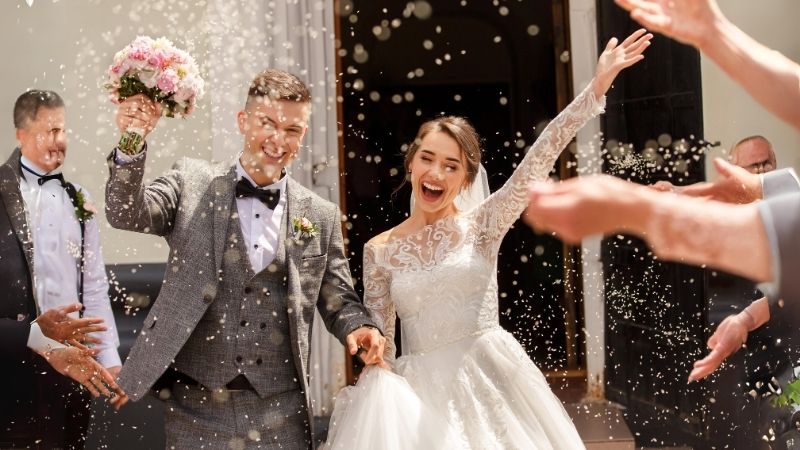 There are many reasons why couples are increasingly choosing to have an intimate wedding. Many newlyweds are discovering the charm of an intimate celebration at the Birdcage33 Hotel. 
Planning an intimate wedding may seem simple, but there are many details to consider: Here are our tips for creating an unforgettable day with only the people who matter. 
Why Organise an Intimate Wedding?  
The biggest advantage of an intimate wedding is that you can plan it exactly the way you want it. You can eliminate anything you feel is unnecessary, such as the presence of bridesmaids or the classic endless lunch (or dinner). The beauty of an intimate wedding is the degree of personalisation. But there are many other good reasons for it:
Reduces overall wedding costs and budget

 

 Allows you to increase your budget for the most important details

 

 Creates an intimate atmosphere

 

 Allows you to spend more time with the people who really matter

 

 Reduces stress for the couple and their guests

 
Once you have identified your motivation for choosing an intimate wedding, put it at the top of your priorities. 
Give Yourself Time to Plan
Firstly, this does not necessarily mean that an intimate wedding can be planned in a few months. But there are a lot of decisions to be made and things to do, starting with the venue and choice of dress, which should be at the top of the priority list as they need to be confirmed several months in advance. And if you want to do everything yourself, start early: DIY projects often take more time and resources than you think. 
Reducing The Guest List
An intimate wedding should have a maximum of 50 people, usually family and close friends. Don't worry if you think someone might feel uncomfortable about not being invited. In these circumstances, people are unlikely to feel left out (some may even be happy). Only surround yourself with people who make you feel loved and comfortable.
Personalising the Ceremony
Organising an intimate ceremony means you can focus on the details. This could be a welcome gift for everyone, such as a wedding bag full of useful items for the day, as well as portrait artists, performers or live musicians. If the guest list is small, the budget can be allocated to high quality catering to give everyone a day like the Arabian Nights. 
Plan Some Extra Activities
If the guests are few but good, it will be nice and enjoyable for everyone to spend quality time together. An intimate wedding is the perfect opportunity to plan other side events, such as an "American-style" rehearsal dinner the night before, as well as a full weekend of celebrations, including outings, brunches, excursions, activities and more.   
Think about your day (or weekend) and all the personal touches you can add to make it truly exclusive. And why not plan an intimate wedding at the Birdcage 33 Hotel in Turkey to make the big day exciting for you and a lucky group of guests. 
An Intimate Wedding at Birdcage33 Boutique Hotel
Bodrum, Türkiye'nin güzelliğini en çarpıcı şekilde yansıtan bir sahil kasabasıdır. Rüya gibi plajları, masmavi denizi ve tarihi yapısıyla Bodrum, aşkı ve birlikteliği kutlayan mükemmel bir yerdir. Birdcage33 Hotel'de sadece yakınlarınızın davetiyle gerçekleşen samimi bir düğün organizasyonu ile tüm detaylarla ilgilenerek sizin için hazırlıklara başlayabiliriz.
Birdcage 33 Boutique Hotel: Where Luxury and Sophistication Meet
The Birdcage 33 Hotel offers an atmosphere of luxury and comfort. You will be pampered by the hotel's elegant design and personalised services as you enjoy the wedding of your dreams. The special areas dedicated to the organisation of weddings can be customised according to your dream wedding concept. Would you like a romantic wedding by the sea on the beach or a spectacular outdoor wedding in the hotel's elegant garden? The choice is yours. 
An Intimate Wedding Organisation
The Birdcage 33 Hotel welcomes only the most special guests for weddings. This intimate organisation with the invitation of your relatives will be the beginning of unforgettable moments that you will spend with your loved ones. Attended only by family and close friends, this event allows you to strengthen your emotional ties. 
A Wedding Full of Special Menus and Flavours
Birdcage 33 Hotel also offers an unforgettable experience in wedding catering. From the flavours of authentic Turkish cuisine to sweet surprises inspired by international cuisines, your special menu will be designed to suit your taste buds. In addition, delicious cocktails and drinks will make your wedding even more special. 
Unforgettable Memories and Romance    
Your wedding will be full of unforgettable memories, accompanied by the enchanting views of Bodrum. It offers the perfect opportunity to dance on the sea as the sun sets in the evening, cut a romantic wedding cake and share these special moments with your loved ones. Birdcage 33 Hotel can make your dream wedding come true with its professional team and quality service. Contact us for more details!