Holidays Free in The Yard: Garden Room Hotels Advantages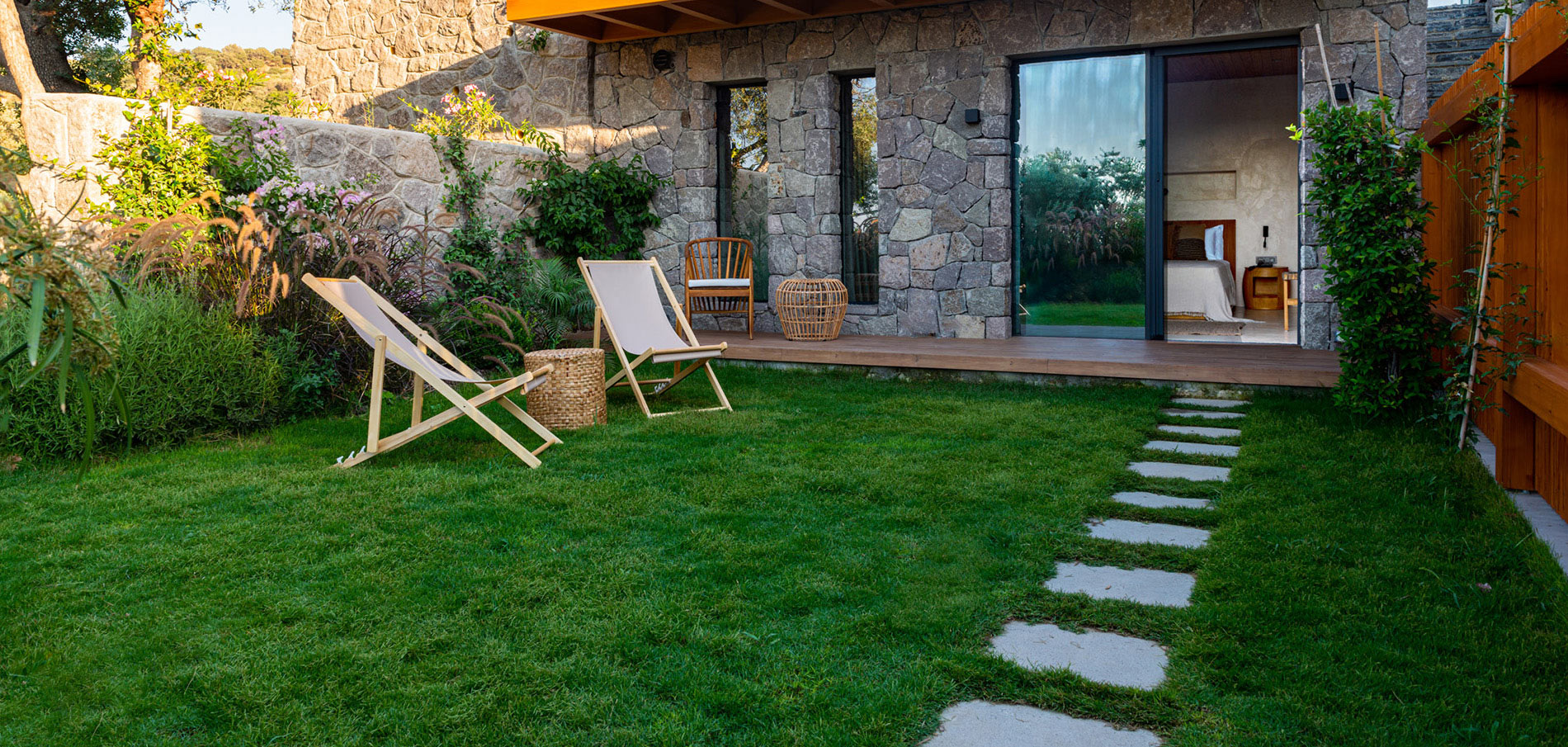 For most of us, vacations mean warm beaches, cozy rooms and luxury hotels. In recent years, however, the popularity of garden room hotels has grown rapidly among travelers. These hotels have many advantages that make the vacation experience more special and comfortable. Here are the advantages of garden room hotels and Birdcage 33 Bodrum Boutique Hotel difference!
Personal Space and Privacy
The garden of your room is your private space. This gives you a private space that you do not share with other guests. You can enjoy activities such as dining al fresco, sunbathing or reading a book in a private setting. This makes your vacation more relaxing and private. 
Feel The Peace of Nature
Garden rooms offer a closer contact with nature. The chirping of birds, the scent of flowers and the soothing effect of greenery can make your vacation more relaxing and peaceful. This natural environment can help you reduce stress. 
The Garden Rooms of The Hotel Give You More Places
Hotel rooms with a garden usually offer more space. This can be great for families or large groups. It offers options such as more seating,or a private patio. 
Hotel Rooms with Garden Perfect for Outdoor Activities
Rooms with a garden offer the perfect opportunity for outdoor activities. You can practice yoga, sunbathe, read a book or dine at an outdoor table in your garden. Some hotels even offer private jacuzzis or small private pools in garden rooms. 
Private Garden in the Hotel Room for Aesthetic Beauty
Hotel rooms with private gardens add beauty to the hotel atmosphere. Colourful flowers, green plants and natural landscaping add to the visual appeal of your holiday. Combining aesthetic beauty with the tranquillity of nature, these special accommodation options are the perfect opportunity to refresh your mind and spirit. 
Hotel Rooms with Gardens Perfect for Children 
 If you are a family with children, garden rooms are ideal for a family holiday. Children can play in the garden and spend time outdoors. 
Birdcage 33 Boutique Hotel Garden Rooms
If you want to make your holiday even more special and unforgettable, the Birdcage 33 Boutique Hotel is the perfect choice. Birdcage 33 is a destination that stands out not only for its luxury and comfort, but also for its rooms with private gardens. 
Birdcage 33 Bodrum Boutique Hotel Personalised Service
Going beyond the luxury boutique hotel experience, Birdcage 33 offers guests a personalised service. The hotel's friendly and hospitable staff go out of their way to make guests feel like part of the family. Each guest's specific needs and requests are taken into account and the holiday experience is completely personalised. 
Birdcage 33 Bodrum Boutique Hotel Tasty Restaurants  
The hotel's restaurants are another attractive feature of Birdcage 33.  You can taste the exquisite flavours of both local and international cuisine for a special dining experience. 
Birdcage 33 Bodrum Hotel Full of Activities
 Birdcage33 Hotel has something for everyone. If you want to spend a holiday full of activities, then you have come to the right place. You can have a wonderful experience by taking part in special activities such as mushroom hunting, wine tasting, olive oil pressing. You can take home your own mushrooms, wine, olive oil and memories. 
Book Your Room at Birdcage 33 Boutique Hotel
If you are looking for a special getaway to relax, rejuvenate and create memories, book your stay at the Birdcage 33 Boutique Hotel! Here you will find the perfect combination of tranquillity and luxury. 
Other articles you may be interested in: