Bodrum is known for its stunning beaches, crystal-clear waters, and vibrant nightlife. However, for those seeking a more refined and sophisticated experience, Birdcage 33 is the perfect destination. This luxury hotel in Bodrum, Birdcage 33 offers an unparalleled level of comfort, elegance, and service that will make your stay in Bodrum unforgettable.
Accommodations of Luxury Hotel in Bodrum
At Birdcage 33, you can choose from a variety of accommodations that suit your style and needs. The rooms and suites are designed with a modern and minimalist aesthetic, and feature high-quality amenities such as plush bedding, state-of-the-art technology, and private balconies with stunning sea views. Whether you're looking for a romantic getaway or a family vacation, Birdcage 33 has the perfect room for you.
Dining Food is an essential part of any vacation, and at Birdcage 33, you won't be disappointed. The hotel offers a range of dining options that cater to different tastes and preferences. From the innovative and creative dishes of the gourmet restaurant to the casual and laid-back atmosphere of the pool bar, there is something for everyone. The hotel also uses locally-sourced and seasonal ingredients, ensuring that every meal is fresh, flavorful, and authentic.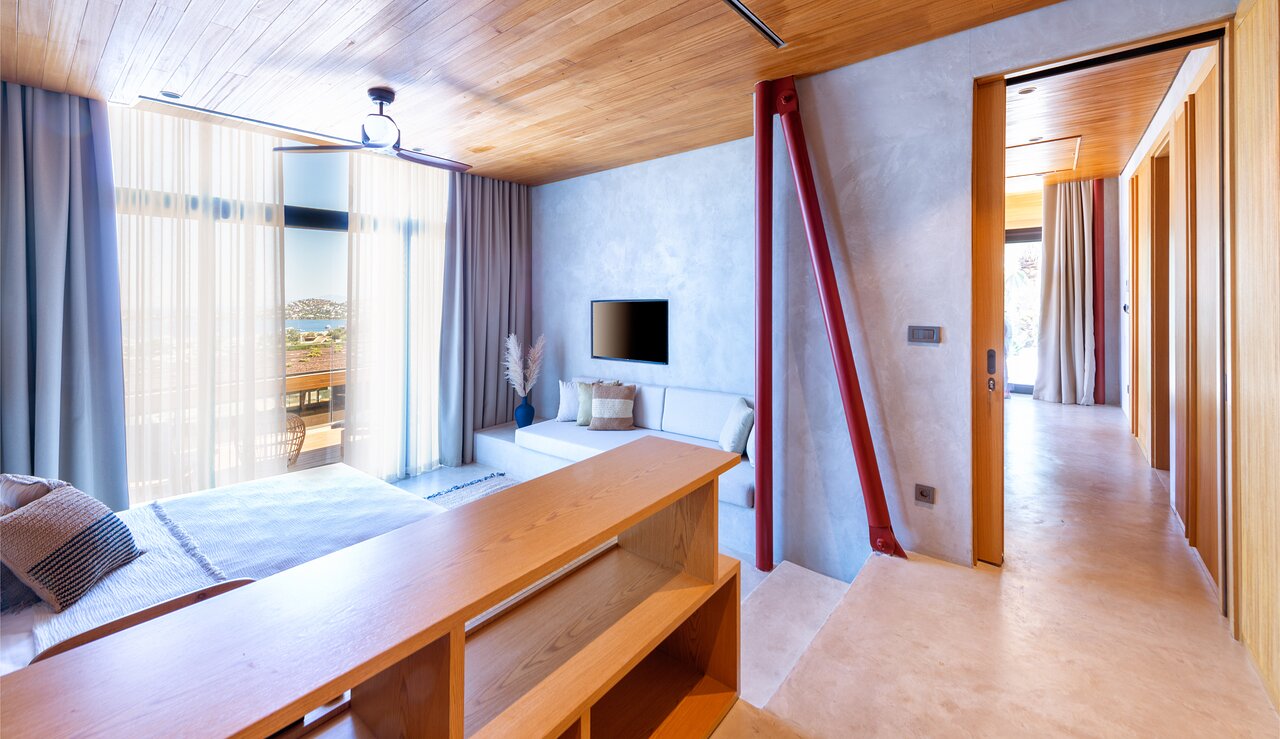 Amenities and Services
Birdcage 33 is not just a hotel; it's a complete experience. The hotel offers a wide range of amenities and services that will make your stay comfortable, convenient, and memorable. The infinity pool with its stunning views of the Aegean Sea is the perfect place to relax and unwind. The spa offers a range of treatments and massages that will soothe your body and mind. The hotel also provides a concierge service that can arrange activities such as boat tours, water sports, and cultural excursions.
Location
Birdcage 33 is located in the heart of Bodrum, just a few minutes away from the city's main attractions and landmarks. The hotel is within walking distance of the Marina, the Castle of St. Peter, and the Bodrum Amphitheatre. It's also close to the city's best restaurants, bars, and shops. Whether you want to explore the city's rich history or indulge in its lively nightlife, Birdcage 33 is the perfect base for your adventures.
Conclusion: If you're looking for a luxurious and unforgettable vacation in Bodrum, look no further than Birdcage 33. With its stunning accommodations, exceptional dining, world-class amenities, and prime location, this hotel is the perfect choice for those who demand the best. Book your stay today and discover the magic of Bodrum in style and comfort.