Bodrum, known for its beautiful beaches and vibrant nightlife, is home to many luxurious hotels and resorts. However, if you're looking for a unique experience that combines luxury with a distinct style and design, look no further than Birdcage 33 Boutique Hotel.
Located in the heart of Bodrum, Birdcage 33 stands out among the other hotels in the area with its chic and sophisticated design. The hotel's interior is a blend of modern and vintage elements, creating a warm and welcoming atmosphere for guests. The hotel also boasts a beautiful outdoor terrace with a stunning view of the Bodrum Castle and the Aegean Sea.
The rooms at Birdcage 33 are equally impressive, with each room designed to reflect a different theme. From the Bohemian-style "Dreamcatcher" room to the Art-Deco inspired "Golden Age" room, guests can choose a room that best suits their personal taste and style.
Aside from its unique design, Birdcage 33 also offers top-notch amenities for its guests. The hotel has an on-site restaurant that serves delicious Mediterranean cuisine, as well as a rooftop bar where guests can enjoy a refreshing cocktail while taking in the breathtaking view. The hotel also has a spa and wellness center, providing guests with the ultimate relaxation experience during their stay.
If you're looking for a one-of-a-kind experience among Bodrum hotels, Birdcage 33 Boutique Hotel is the perfect choice. With its unique style, luxurious amenities, and prime location, it's sure to exceed your expectations. Book your stay today and discover the hidden gem that is Birdcage 33.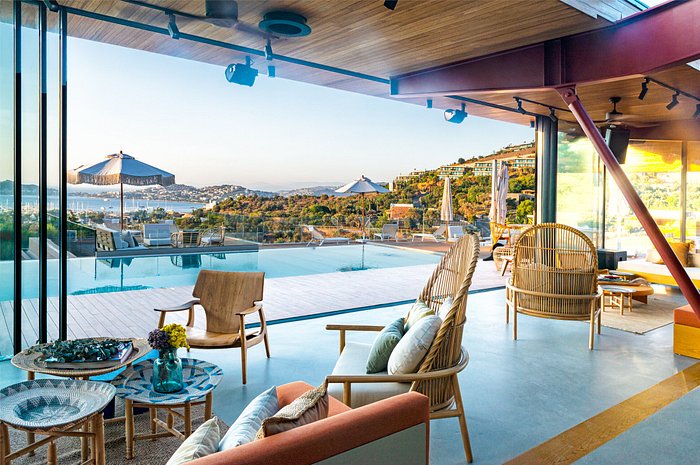 A Review of Birdcage 33: Best Among the Bodrum Hotels
Bodrum is a popular tourist destination in Turkey known for its stunning beaches, historical landmarks, and luxurious hotels. Among the many Bodrum hotels, Birdcage 33 stands out as a unique and stylish boutique hotel that offers a memorable experience for its guests.
Located in the heart of Bodrum, Birdcage 33 boasts a prime location that is easily accessible to all the major attractions of the city. The hotel's design is inspired by a modern minimalist style with a touch of vintage charm that creates a serene and peaceful ambiance for guests. The use of natural materials like wood and stone in the hotel's architecture and decor adds to its rustic charm.
Birdcage 33 offers a range of accommodation options, including standard rooms, deluxe rooms, and suites. All the rooms are tastefully designed with high-quality furnishings and modern amenities, ensuring a comfortable and enjoyable stay for guests. The rooms also have stunning views of Bodrum's picturesque landscapes, adding to the overall experience.